Virginia Tax Free Weekend August 7-9th
Posted by TREG Team on Wednesday, July 29, 2020 at 11:22 AM
By TREG Team / July 29, 2020
Comment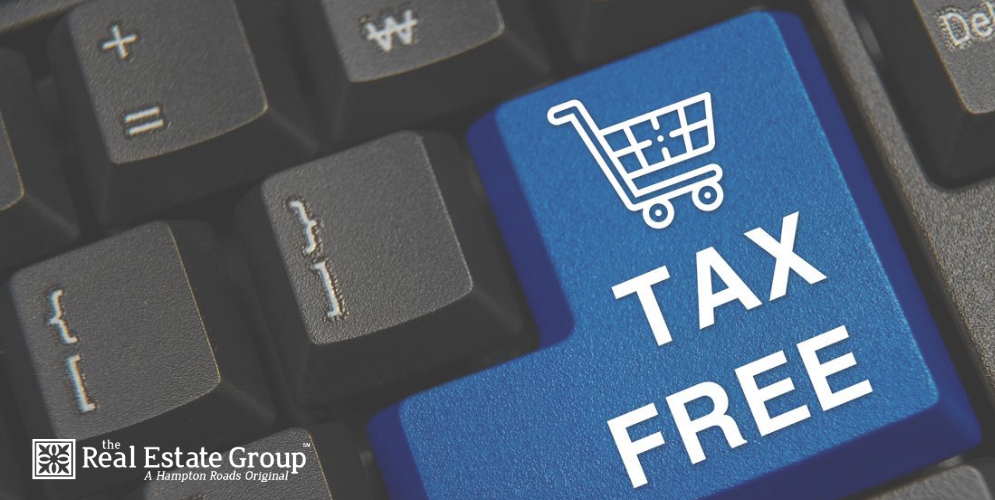 Our tax free weekend here in Virginia is coming up soon. If you start planning now, you can make the most of this money saving opportunity. We have listed information and tips to get you started. This back-to-school season will be different, but supplies will be needed and kids grow, so clothing is probably on your list too!
JUST THE FACTS | Virginia's Tax Free Weekend 2020 is a sales tax holiday on qualifying school supplies, clothing, footwear, hurricane and emergency preparedness supplies, and home improvement items. The event runs August 7-9, 2020 - officially 12:01AM August 7th to 11:59PM August 9th.
WHAT QUALIFIES? | Below you will find the overall qualifying item list and links to more detailed description and rules.
SCHOOL SUPPLIES | Qualified items at $20 or less.
CLOTHING & FOOTWEAR | Qualified items at $100 or less
HURRICANE & EMERGENCY PREPAREDNESS PRODUCTS | Portable generators at $1,000 or less, Gas-powered chainsaws at $350 or less, Chainsaw accessories at $60 or less per item, and other hurricane preparedness items at $60 or less per item.
ENERGY STAR™ & WATERSENSE™ PRODUCTS | Qualifying products purchased for non-commercial personal or home use at $2,500 or less per item.
THE QUESTIONS | Can I purchase items online? Yes. Your tax free weekend items can be purchased online, in person, over the phone, or by mail. Just remember that your online purchases must be ordered and accepted during the tax free weekend window to qualify. For your online and mail order purchases, please note that shipping charges are not included when determining an item's tax free eligibility.
Can I use a coupon? Yes. Discounts, coupons, store rewards, and other incentives can be applied to tax free items. If the reduced price falls below the qualifying threshold, the item will qualify.
Can I use a gift card? Yes. But you cannot use the gift card to reduce the item's price to qualify for tax free eligibility.
Do layaway items qualify? Yes. Great question, layaway purchases are eligible IF you place the item on layaway OR make your final payment during the tax free weekend.
SAVINGS TIPS & TRICKS | We suggest that you set a budget before shopping and take an inventory of supplies and clothing you already have. Sometimes the kids may still have clothing with tags on, that you forgot about. Make a list and stick to it. Fight the urge to overspend, taking cash to use instead of credit/debit cards is a good trick.
Sell old clothes. You can take your kid's gently-worn items to a consignment shop to add cash to your budget. You can also shop at thrift, secondhand, or consignment stores. If you are willing to spend some time and do some digging, you can often score some amazing things!
Bring your smart phone. You can do some in-store research. Is the item cheaper online? Many stores will price match. Check the store's current sales and clearances. Check online savings apps like RetailMeNot for additional percentage savings codes that can often be combined with in-store sales. Check out Groupon's back-to-school coupons.
Virginia has held these weekends annually for several years, do you have any other suggestions or thoughts on this? If so, we invite you to share them in the comments below.

Stay safe. Wear a mask. Happy shopping.