TREG's Holiday Toy Drive and Food Basket for Edmarc Families
Posted by Eric Blackwell on Tuesday, October 27, 2020 at 10:05 AM
By Eric Blackwell / October 27, 2020
Comment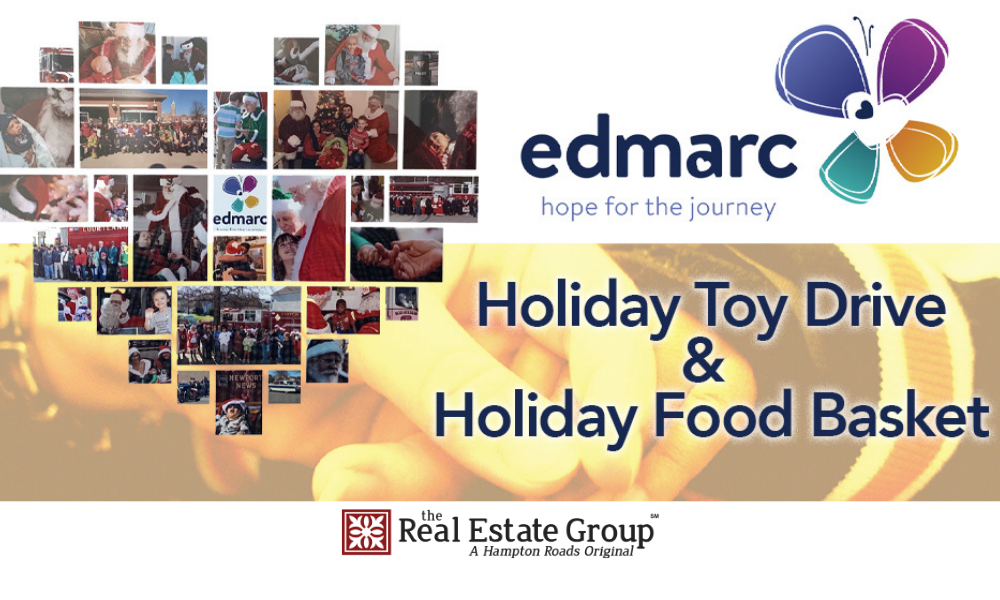 TREG's Holiday Toy Drive & Food Basket For Edmarc Families
Here at The Real Estate Group, we believe that there is no better way to kick off the holiday season than giving back to our local community with our annual event supporting Edmarc Hospice for Children. Edmarc is the oldest pediatric hospice in the country and the work they do for children and their families is incredible. We hold their mission near and dear to our hearts. Edmarc offers support to children and their families battling illness year round. They are fierce advocates for those in their care. We were especially moved by the story of Peyton, a young girl with Mitochondrial Disease. With Edmarc's services and care, families can focus more on meaningful time and experiences, and enjoy fun activities together.
Over the years, TREG agents, staff, customers, clients, affiliates, and sponsors gather together to enjoy a movie, Santa and making a difference for families in our community. This year is different as we maintain social distance for everyone's health and safety, but we do not have to be distant with giving our hearts and donations to Edmarc. During the holiday season, Edmarc assists the families in its care by handling details like gifts by carrying out 'Santa Runs' delivering toys and good cheer.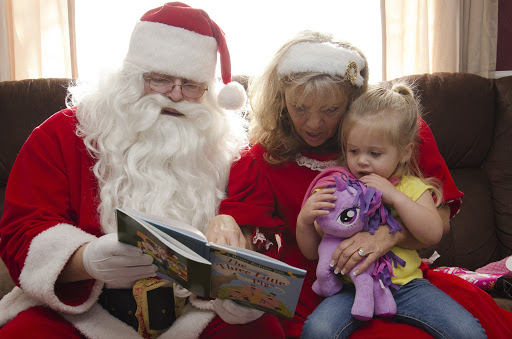 Their needs are great, and even more of a challenge in these times, so we present our Holiday Toy Drive & Holiday Food Basket. This link shares easy ways to give to Edmarc including toy lists and holiday food basket deliveries. Plus, we invite you to consider volunteering with this fine organization. You can give the gift of your time and talents to the families they serve. There is something that everyone can do.
We invite you to join us in making a difference this holiday season for the families of Edmarc. You can GIVE in many ways. Edmarc has identified two main areas of need -- holiday toys for children and teens, and food basket items.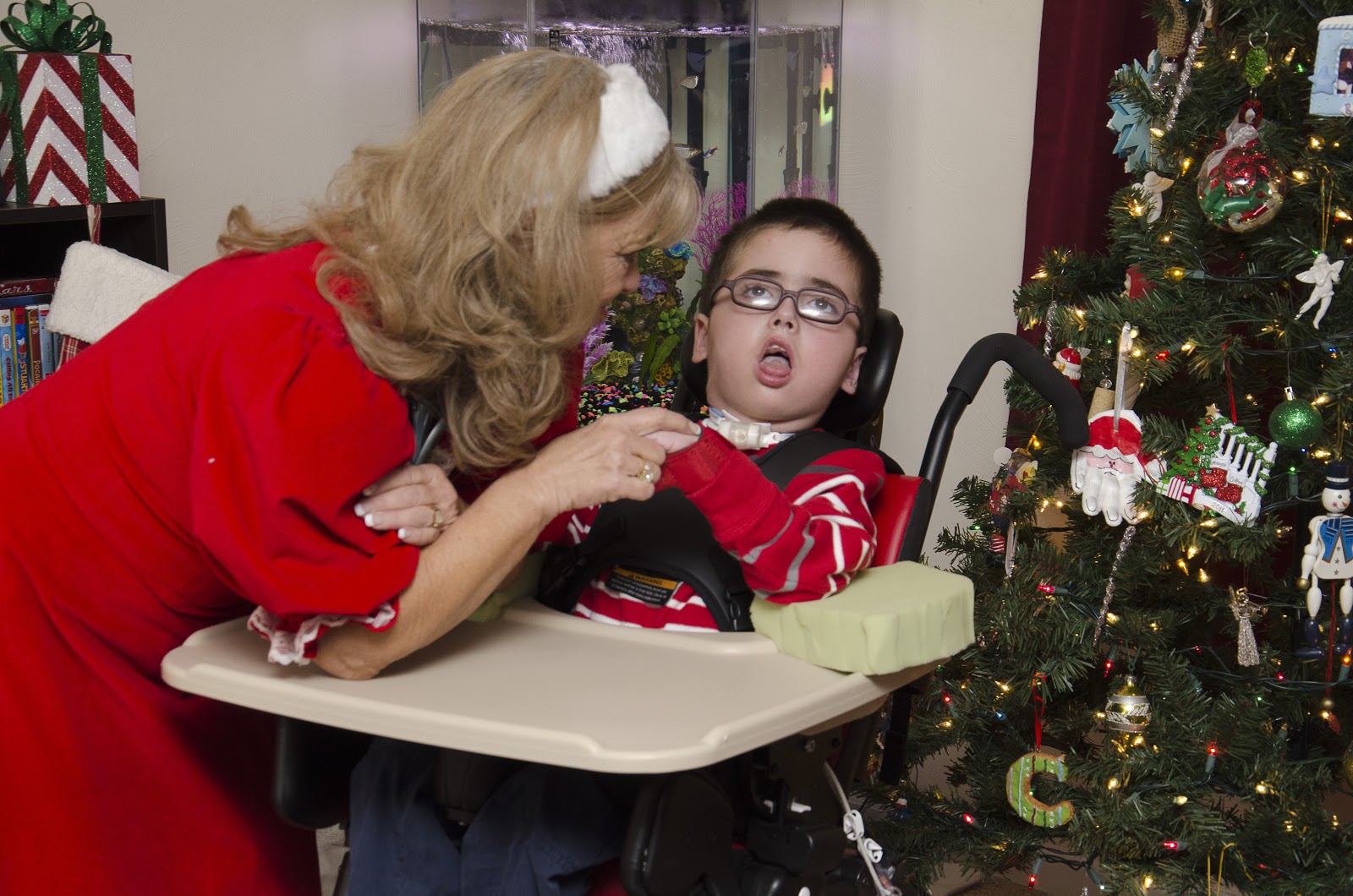 Holiday Toys and Gifts for Children and Teens
**HOLIDAY TOY DRIVE DEADLINE IS NOV. 30th**
A downloadable Toy Drive List and Amazon Wish List have been created based on the letters to Santa from the Edmarc families. You can help Santa this holiday season and easily shop for these gifts and your purchases will be sent directly to Edmarc. Edmarc has noted that they sometimes struggle with items for teens. We invite you to consider contributing a teen appropriate gift, and leave a comment below if you have any ideas for teen gifts.
Holiday Food Baskets
**THANKSGIVING FOOD DRIVE DEADLINE IS NOV. 16th**
**HOLIDAY FOOD DRIVE DEADLINE IS DEC. 9th*
Edmarc has a need for holiday food baskets for the families they are serving. Both Thanksgiving and Christmas baskets are being requested this year. There is a food basket sponsorship form that you can download, and additional helpful links below.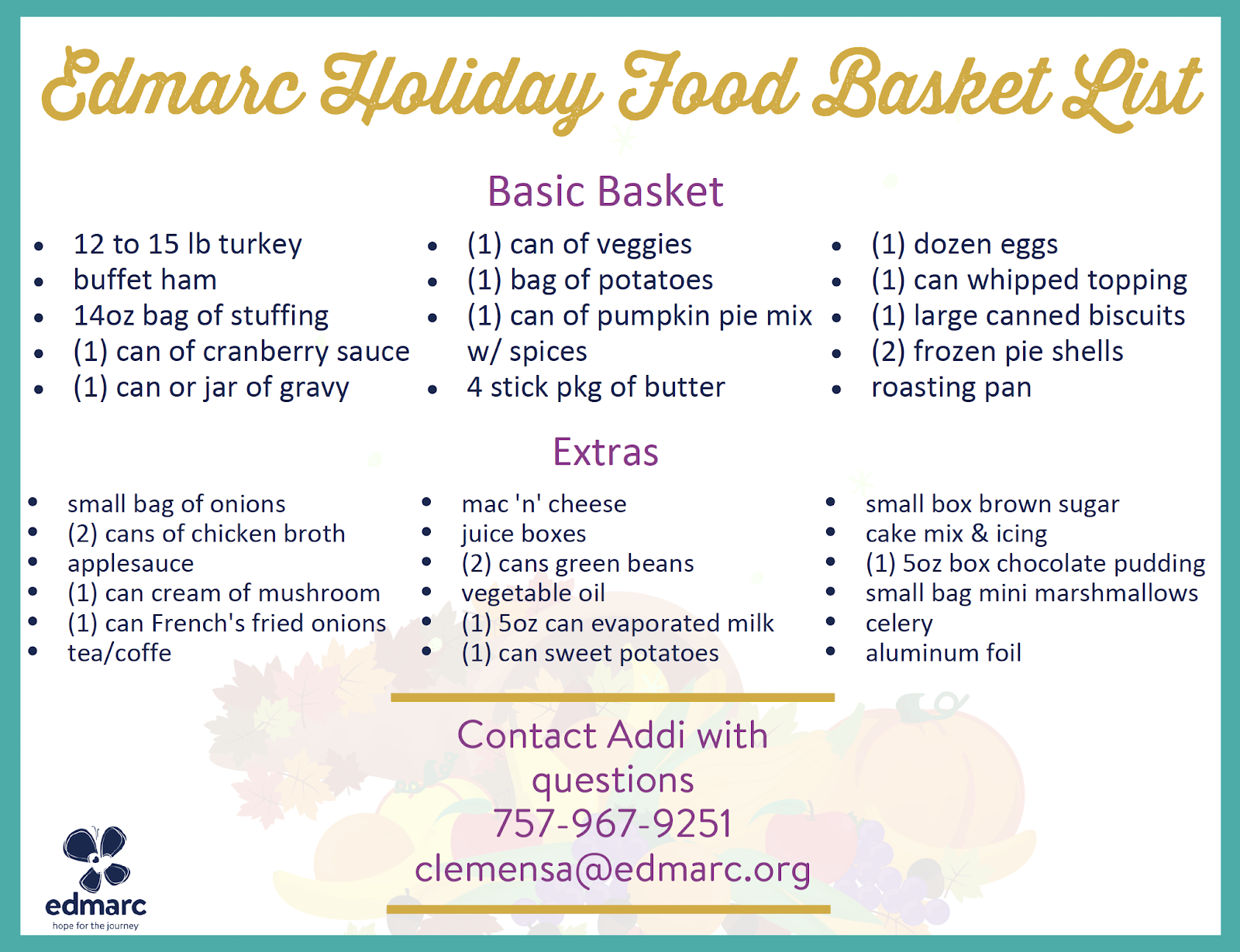 You can shop on your own and drop off the food at Edmarc or you can use the local delivery services linked below.
The address for deliveries is:
Edmarc
Attn: Addi Clemens-Cooke
516 London Street, Portsmouth, VA 23704
757-967-9251
You can donate funds directly to Edmarc too!
Join Us in The Spirit of Holiday Giving
TREG wants to personally wish you a joyous holiday season. Although we all wish that we could celebrate with you in person as we normally do, we will join with you to spread holiday joy and provide for the immediate needs of Edmarc's families. After all, giving is the spirit of the season. We invite you to share how you spread holiday cheer in our community in the comments below.