Tips For Living In Your Home While It Is Listed For Sale
Posted by TREG Team on Tuesday, February 9, 2021 at 11:35 AM
By TREG Team / February 9, 2021
Comment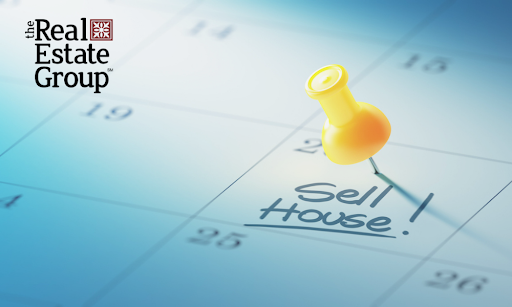 Tips For Living In Your Home While It Is Listed For Sale
You may not feel 100% comfortable in your home while it is listed for sale, but there are things that you can do to make this time easier. And hey, with the tremendous Seller's Market we are in right now, it won't last long, and you will be moving to something new!
Get Packing | The weeks prior to listing your home are prime time to clear out the clutter, organize, minimize and pack non-essentials. Consider everything that you can live without while your home is on the market, then pack it up and get it out of the house. Think about your off-season clothing, infrequently used small appliances and Kitchen items, and items tucked away in the back of your closets. Your goal is to remove as much as possible out of your home so potential buyers are not distracted or overwhelmed by clutter. Rent a small storage unit or ask your family/friends if you can store some boxes for a short time. This is a great jump on packing for your upcoming move!!! A win-win!
Discard & Donate | As long as you are clearing out clutter, take a hard look at the things that you do not use, need, or want. Categorize those items into discard or donate groups, donate as much as you can, and recycle or discard the rest. You may be able to go through your pantry and donate your unopened and unexpired food items to your local food bank.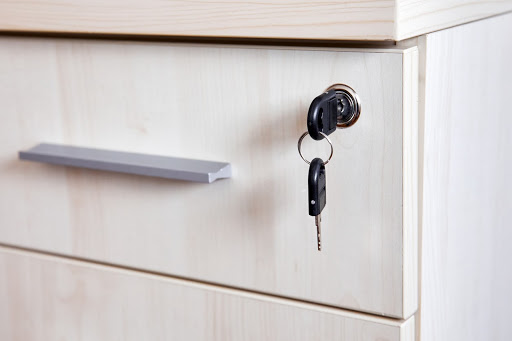 Safeguard Your Valuables | When your home is listed for sale, it is important to safeguard your valuable items, documents, and prescription medications. Clear out space in a safe or lockable drawer for these items for the duration of your home's time on the market. Keep the key on your keyring, not at your home. Knowing that your items are secure will afford you peace of mind.
Keep It Clean | Before the listing photos are taken, you will need to do a deep cleaning. After that, it will be a matter of keeping the same level of cleanliness. A cluttered, dirty, or messy home is a big turn off for buyers. If you take small steps every day to ensure that your home is at the level of cleanliness it needs to be, it will not seem like extra work. Remember to wash the dishes right after you use them, make your beds every morning, dust and vacuum frequently, and keep clutter to a minimum.
Say Yes To Booties! | It is perfectly acceptable to provide a basket of disposable booties at the front door with a sign asking anyone coming in to use them.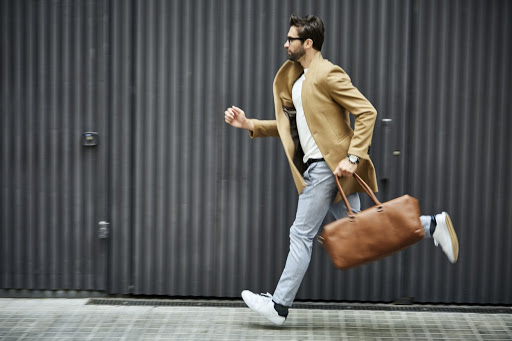 Have A 'GO' Bag | Sometimes last minute showing requests cannot be avoided, and that showing may be your buyer! Be prepared by keeping a bag by the door for an easy grab-and-go. Your bag can include items that you do not have room for in your lockbox such as laptops and tablets. You may also want to put your spare keys, personal papers, and mail in the bag. Having the bag at the door makes it easy to scoop up those items and leave quickly.
The 2 Hour Rule | Your REALTOR® should give you the option to ask for a certain amount of time between a showing request and the showing itself. This can ensure that you will get a good heads up for any last minute preparations, clean up, or decluttering needed.
A Pet Plan | You need to find a middle ground for having your pets at home with you but not at your home's showings. Try to find a trusted pet sitter or neighbor who can pick them up if you are not home. Be sure to have your plan in place before your home goes on the market. And, remember to declutter your pet stuff -- stow toys, beds, and bowls before you leave.
Your Show Ready Checklist | Your house is clean, ready, and staged to sell. Now make a quick checklist of those things that will make it shine even more! Your REALTOR® will probably provide a list including things like fluffing your pillows, opening blinds and turning on lights. A big thing to remember is to remove all your family photos and personal items. Buyers can get distracted by those and not focus on the home.
Take Feedback To Heart | In order to sell your home in a timely manner, you need to be open to hearing feedback from agents and potential buyers. Take those comments to heart and think about actionable steps that you can take to improve your home. Remember your goal is to sell your home for the best price inside of your time frame. As you get each step completed you are closer to your goal!
Happy home selling. If you have questions regarding selling your home, contact us and we will connect you with a knowledgeable and experienced REALTOR®!