The Virginia Autumn Foliage Forecast
Posted by TREG Team on Monday, October 5, 2020 at 2:24 PM
By TREG Team / October 5, 2020
Comment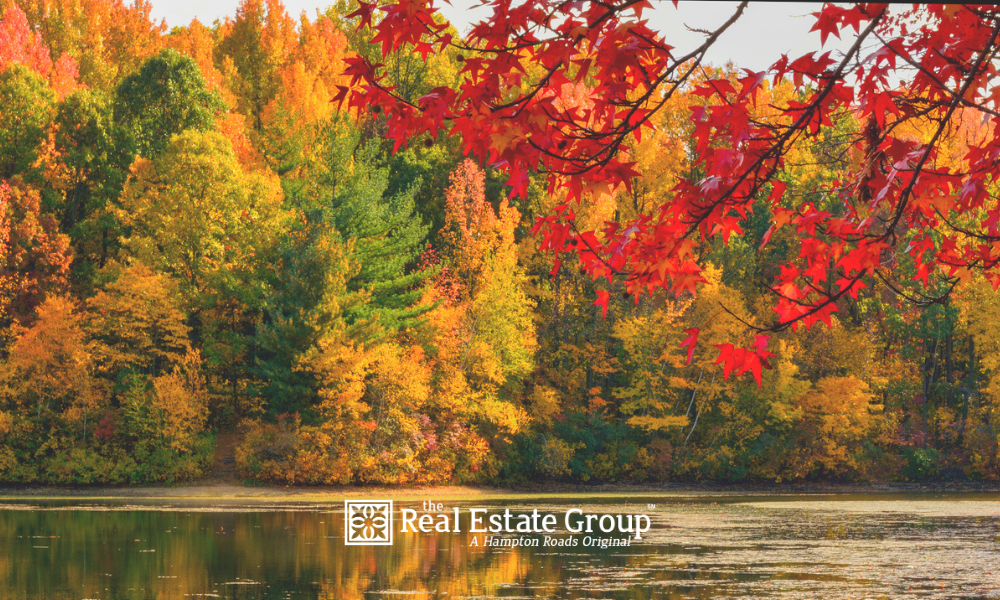 The Predictions | It is the time of year for Mother Nature's Autumn show of vibrant oranges, sunny yellows, and blazing reds. Hiking and taking a drive along Virginia's Skyline Drive is a great and safe way to get out and enjoy this season. When will the season peak and show its best colors? No predictive tool is 100 percent accurate, but this 2020 Fall Foliage Prediction Map can help you make an educated guess on taking a day trip to view the splendor. Sometime between October 19th and 26th seems like the best time for us.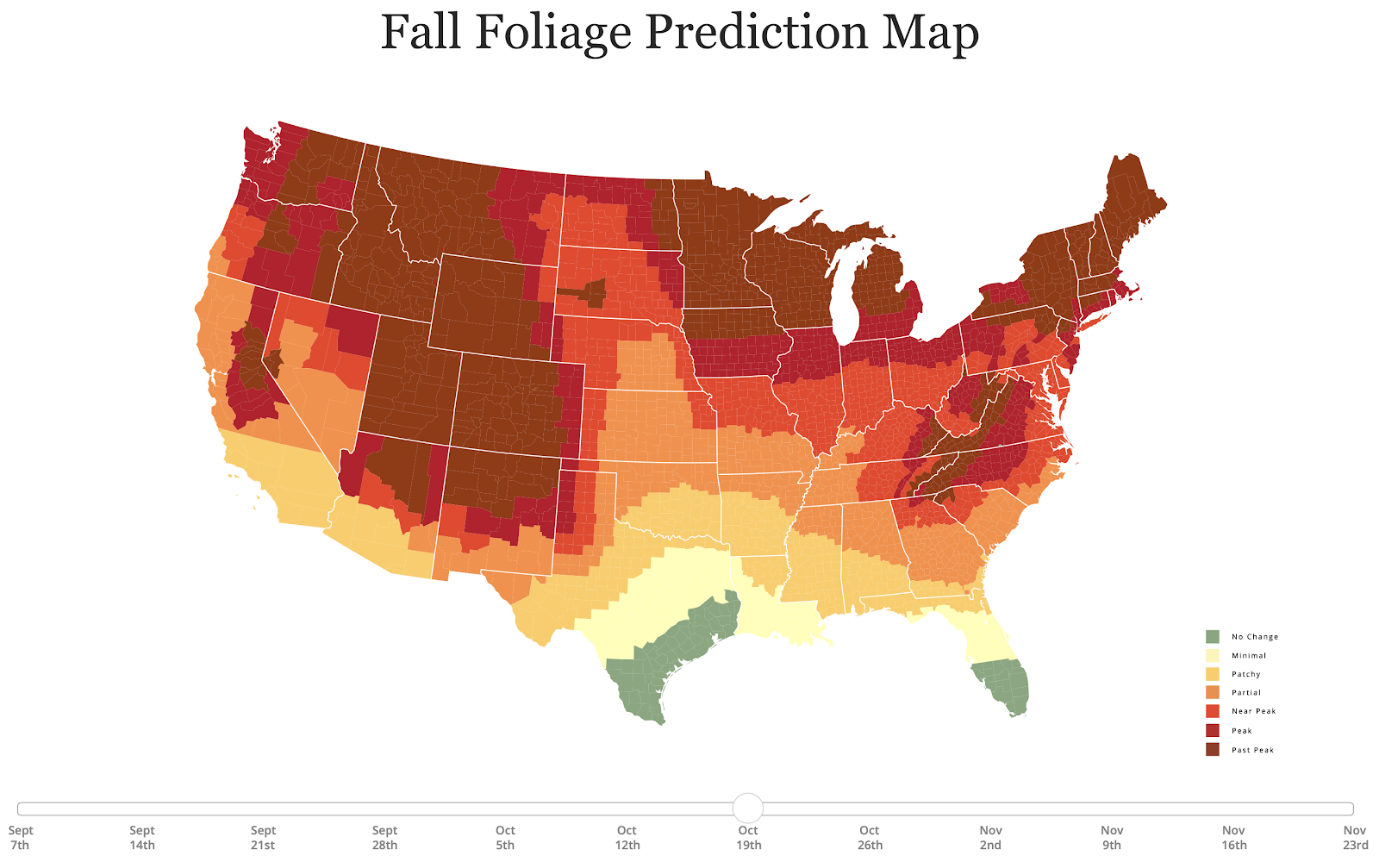 Up-to-date foliage checks can be found here:
The Science | Annual sunlight, soil moisture, temperature, and precipitation are the factors that determine when the fall foliage peak will occur. Color changes begin with photosynthesis. Leaves continually make chlorophyll which is a key component in the plant's ability to convert sunlight into the glucose it needs to thrive. From Spring through early Autumn, those chlorophyll cells saturate the leaves making them appear green to the human eye. Autumn reveals the leaf's true color as chlorophyll production stops. The leaf color is influenced by other compounds.
Beta carotene reflects the yellow and red light from the sun and gives leaves an orange hue.

Anthocyanin ramps up in Autumn and is what gives leaves their red color. It also protects and prolongs the leaf's life on the tree.

Flavonol is always present in leaves but does not show itself until chlorophyll production slows down. It produces the yellow leaf color.
The Magic | Autumn is truly a magical season symbolic of change, leading to the quiet of winter, and rebirth of Spring. Take a moment to enjoy the season. The sound of rustling leaves. Delicately falling leaves that dance on the breeze. The golden glow of sunrise and sunset. Jumping in a big pile of leaves. Jumping into the car to take a scenic drive...
The Virginia Department of Forestry foresters have recommended these fall foliage driving tours. No one knows Virginia trees better!
We hope you enjoy the season. Let us know in the comments below if you have another favorite leaf viewing drive or favorite Autumn activity. "Happy Fall Y'all!"