The EZ Trap - An inexensive safeguard against water damage for your rental property
Posted by TREG Team on Thursday, October 26, 2023 at 8:11:25 AM
By TREG Team / October 26, 2023
Comment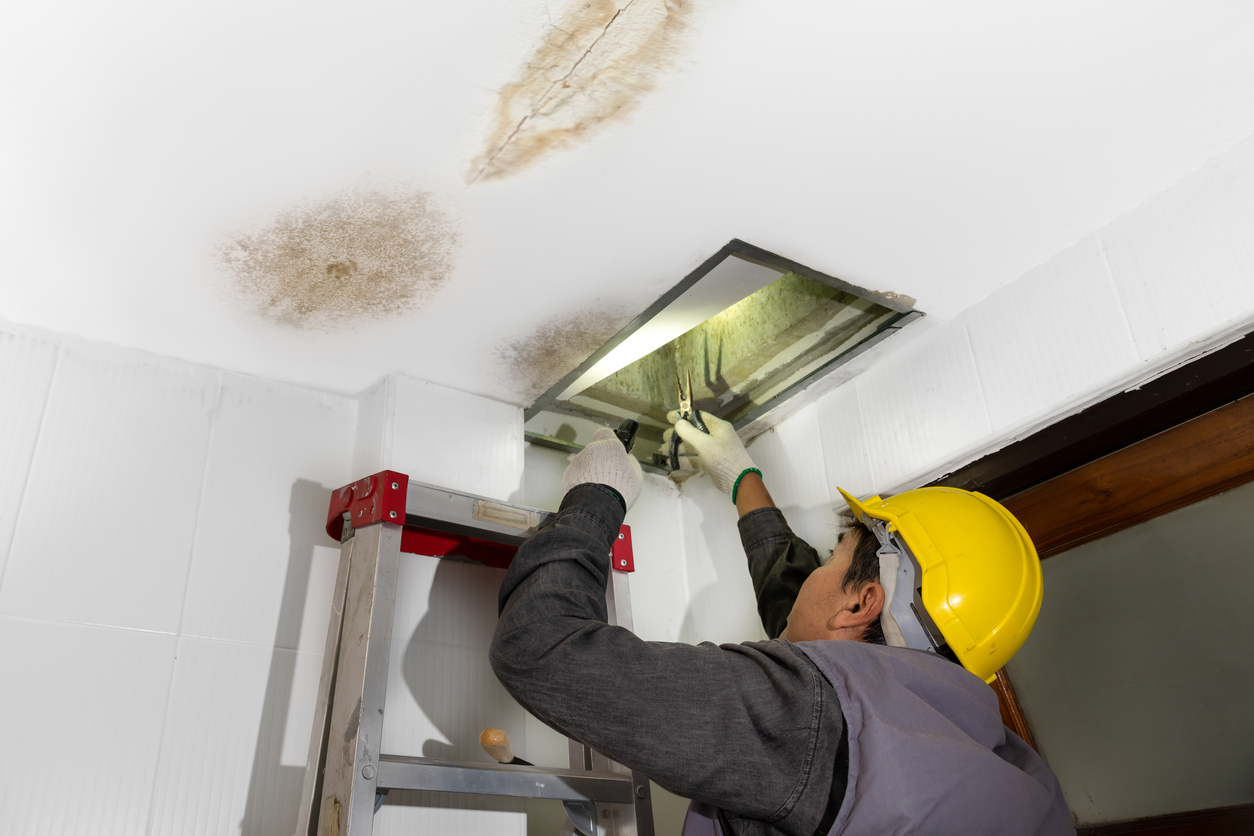 With the increased liability for mold related issues in rental homes as well as the generally destructive effects of water damage, property managers are always looking at ways to prevent water related losses. Water heaters, washer drain lines, and supply lines for plumbing fixtures and ice makers are always areas of concern. Another fairly common occurrence in more temperate areas of the country is leaking of HVAC condensate drains. With the onset of warm weather and air conditioning systems often operating 40-50 minutes out of each hour, a clogged condensate drain can become a problem in a short time.
Most homes with central air systems have one or more drain lines that run from the "air handler" portion of the HVAC unit and allow the water produced when icing melts off the coils in the system to be routed outside of the property. When the drain line(s) becomes clogged and water is being produced faster than it can evaporate, the drain pan for the system eventually overflows, much like a bathtub where the faucet has been left running. The first indication there is an issue will be water spots or water dripping through the ceiling if the unit is located in an attic. If the air handler is in a closet or other location, the floor/carpet will be wet nearby. It can go unnoticed for a while before the occupants notice the water leaks.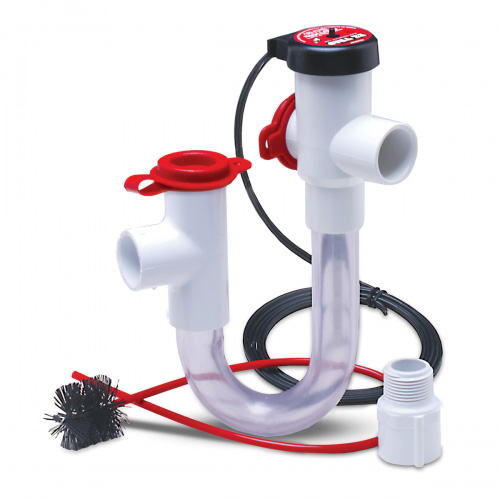 The EZ Trap (Click here to view product on company website) is a device designed for the HVAC (Heating, Ventilation, and Air Conditioning) system to prevent and address condensate drain clogs. It is a valuable component in HVAC systems, and its usefulness lies in its ability to improve system efficiency, prevent water damage, and simplify maintenance. Here are some key points that highlight the usefulness of the EZ Trap:
1. Preventing Drain Clogs: The primary purpose of the EZ Trap is to prevent condensate drain clogs. As HVAC systems cool or heat air, they generate condensation. Over time, if not properly drained, this condensate can accumulate and create blockages in the drainage system. The EZ Trap acts as a trap, catching debris and preventing it from entering the drain line, which can help maintain a clear, unobstructed path for condensate water to flow.
2. Reducing Maintenance: With the EZ Trap in place, HVAC systems require less frequent maintenance. Since it captures debris and contaminants before they enter the drain line, it reduces the need for costly and time-consuming service calls to clear clogs. This not only saves money but also ensures that the HVAC system operates efficiently.
3. Preventing Water Damage: Condensate drain clogs can lead to water damage in homes and commercial buildings. When the condensate drain line is blocked, excess water can overflow, causing structural damage, mold growth, and other costly problems. The EZ Trap helps prevent such issues by ensuring that the condensate water flows properly.
4. Simplifying Inspections: The EZ Trap is often equipped with a transparent or easy-to-remove inspection cap, making it simple for HVAC technicians to check for debris buildup and blockages. This easy access allows for quick inspections and maintenance, reducing system downtime.
5. Versatility: The EZ Trap is compatible with various HVAC systems, including air conditioners, furnaces, and heat pumps. It can be installed horizontally or vertically, making it suitable for different configurations and installations.
6. Emergency Shut-Off: Some EZ Trap models also come with a safety feature that can shut off the HVAC system in the event of a severe clog or water overflow. This can help prevent extensive damage in case of a drain line blockage.
7. Overall System Efficiency: By ensuring that the condensate drain remains clear, the EZ Trap helps HVAC systems run efficiently. When the drain is unobstructed, the HVAC system can operate at its peak performance, leading to better cooling or heating and lower energy consumption.
In summary, the EZ Trap is a valuable component in HVAC systems that serves to prevent condensate drain clogs, reduce maintenance requirements, prevent water damage, and improve overall system efficiency. Its ease of inspection and adaptability to various HVAC configurations make it a useful tool for both residential and commercial HVAC installations.
For rental property purposes, you ALWAYS want a unit with the shut-off feature which will kill power to the HVAC system before water can overflow and cause damage. When the tenant calls for no cooling, a vendor will be dispatched to troubleshoot the problem and your cost will be substantially less than paying for water damage, lodging for a tenant, and the HVAC repair as well.
It is always a good idea to have routine preventive maintenance performed on the HVAC system. Contractors become inundated with service calls when the first period of warm or cool weather happens each year, so getting in front of potential issues saves you money and prevents tenants from enduring periods without adequate climate control. Property managers like those at The Real Estate Group know the importance of routine maintenance and can offer recommendations to make the rental experience trouble free for both landlords and tenants. Call today to discover why so many landlords think TREG is the RIGHT CHOICE to trust for care of their investment properties.