Mid to Late Summer Lawn Care Tips
Posted by TREG Team on Wednesday, August 12, 2020 at 7:24 AM
By TREG Team / August 12, 2020
Comment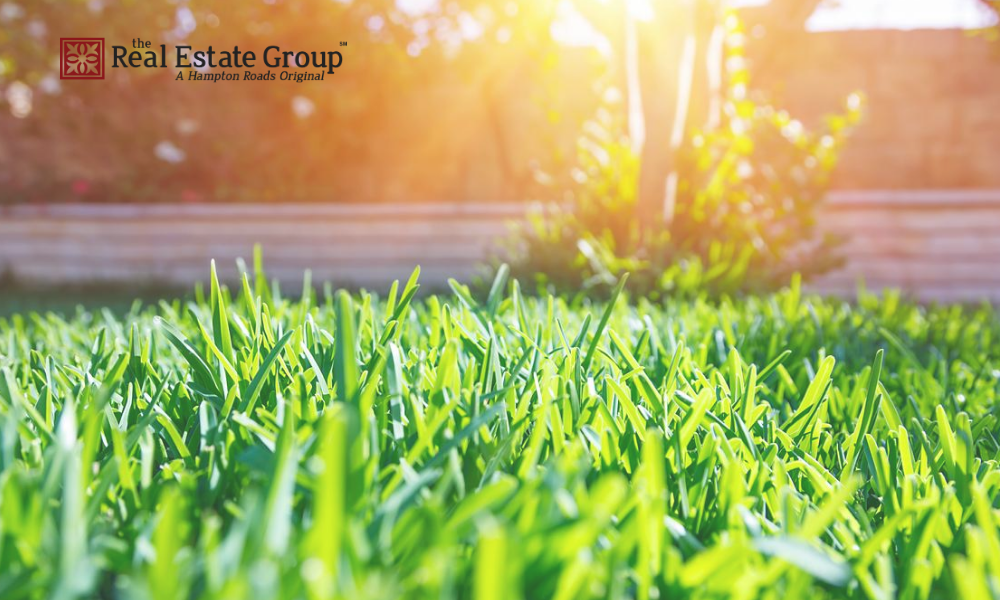 Water Deeply and Infrequently | Moisture stress can lead to reduced shoot and root growth, wilted grass blade, and susceptibility to weeds and pests. To combat this, you should water thoroughly 1-2 times a week. The water should reach 4 to 6 inches deep. To test this, push a screwdriver into the soil and if you meet a lot of resistance, you need more water. The best time to water is early morning before sunrise if possible. This keeps the sun from drying out the moisture before your lawn is able to soak it up. TIP: pay attention to weather forecasts and don't water too much in weeks when it rains.
Keep Your Lawn Fed | Your lawn may be in need of a mid-summer feeding to promote growth. This is especially true for grasses you find in the South. Check your local garden center for recommendations on whether you should fertilize and which type to use as to not burn your heat-stressed grass.

Mow Like a Pro | Make sure to keep your mower blade sharp and mow at 3-4" high. Be sure to 'grasscycle' by leaving the clippings on the lawn to help feed your grass.
Aerate & Overseed | In late summer you can get a jumpstart on the Fall with aeration and overseeding. Aeration will break up compacted soil by creating air vents that allow your grassroots to access air, nutrients, and water. This gives your lawn extra hardiness. If your lawn is struggling from bare patches or thinning areas, you can restore it with overseeding. This is sowing seeds over existing grass to thicken the turf.

Professional Lawn Care | Hiring a professional lawn care company may be a good alternative for you. Most companies have an established schedule that works for the geographic area you live in. Services usually include weed control, fertilization, pest control, seeding, and aeration. This can take all the worry and planning out of the process for you.

Do you have any lawn care tips to share? Or, have you had a great experience with a local lawn care provider? Let us know in the comments below.