Moving to Norfolk Virginia
Posted by TREG Team on Saturday, July 8, 2023 at 10:39 AM
By TREG Team / July 8, 2023
Comment

Norfolk is a historic, active city set in the middle of Hampton Roads, Virginia. Norfolk is a city on the water! With over 144 miles of shoreline, endless festivals and events, thousands of restaurants, and more, Norfolk could be the perfect place to call home. Norfolk was even named Favorite American City by Travel + Leisure. Explore what it looks like to live in Norfolk with us.
Cost of Living in Norfolk
Norfolk residents experience a daily cost of living of 91.8, which means Norfolk is a cheaper place to live than the average American city. Norfolk gives you a big city feel without a big city price.
For June 2023, the median home cost in Norfolk is $310,000. However, Norfolk has a wide range of condos, townhouses, and single-family homes. The price depends on which Norfolk neighborhood you find yourself in and if you are right on the water, you are sure to pay well above the average. Norfolk has many great neighborhoods like Historic Freemason, Ghent, Larchmont, Downtown, and more.
Renting is also fairly popular in Norfolk, especially in Downtown. The average rent is right at $1,600/mo with the average apartment size being 1120 square feet. Norfolk has anything from new apartment rentals to historic home rentals.
Norfolk Job Force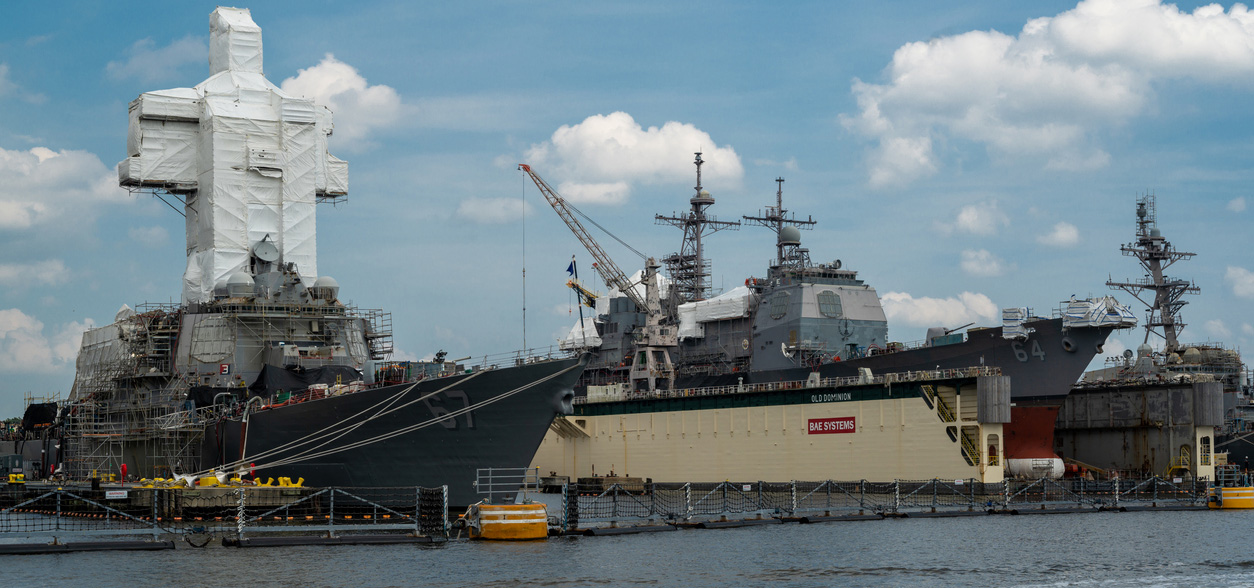 A lot of Norfolk's workforce is built on having the world's largest naval base. This has opened up the door to so many military careers in Norfolk, government jobs, NATO jobs, commercial diving, hospital careers, university careers, arts and entertainment, and more. Norfolk really is the epicenter of the workforce in Hampton Roads.
According to Payscale.com the average wage in Norfolk in 2023 is $65,000. This is higher than the Hampton Roads region and the nation and slightly higher than the Commonwealth. Norfolk is full of job opportunities and is sure to have a job that fits your unique passions.
Things to do in Norfolk
Norfolk is full of things to do! Norfolk is home to world-renowned museums, theatres, art, and more. Here are some of our favorites:
Norfolk Climate
The weather in Norfolk is pretty mild year-round. The temperature typically ranges from 34°F to 88°F. Norfolk gets all four seasons, giving you the sense of each season and the joys that come with it. Fall is actually the perfect time for a pumpkin spice latte here and spring is the perfect time for a refreshing lavender lemonade! If you are worried about winter being one of the seasons, Norfolk doesn't get too much snow, on average they get five inches of snow a year, and winter's temperatures are fair.
Public Transportation in Norfolk

Norfolk has excellent public transportation and several ways of getting around the city. It is the home of Hampton Roads Transit (HRT) which provides buses to get around the city and neighboring cities. The Norfolk Tide is a light rail system that connects Eastern Virginia Medical School, downtown Norfolk, Norfolk State University, and Newtown Road. Norfolk also has a bicycle and scooter share program which makes it a breeze to get through Downtown.
Schools in Norfolk
Not only does Norfolk have some good public schools but it is also home to several universities. Norfolk is home to Tidewater Community College (TCC), Old Dominion University (ODU), Norfolk State University (NSU), and half of the Virginia Weslyan campus is in Norfolk.
Looking for homes in the zone of a High School in Norfolk? We have made it easy to find homes in the area of Granby High School, Booker T Washington High School, Lake Taylor High School and Norview High School. (Note: We rely on the real estate listings to have correct data for this, so you will always want to check with your REALTOR® from The Real Estate Group to confirm the high school options for each home.)
Final things to think of when considering Norfolk
Norfolk is a wonderful city full of so many activities to keep anyone who lives there busy! Ths cost of living is fair and opportunities are endless.