How to Create a Home Office with Limited Space
Posted by TREG Team on Thursday, May 21, 2020 at 8:07 AM
By TREG Team / May 21, 2020
Comment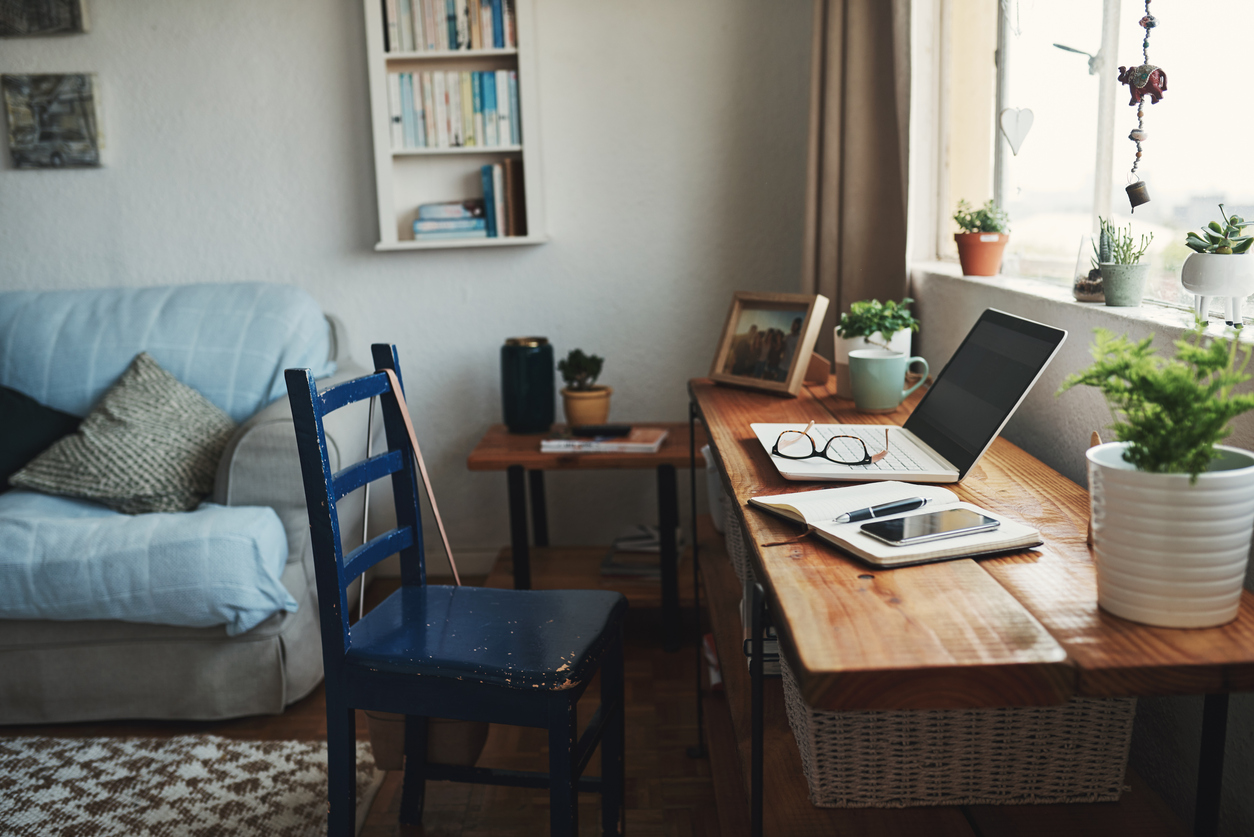 Due to the current environment, more people than ever are working from home. The likelihood that people are creating home office spaces where they never thought they would need to is high. Many do not have the luxury of simply converting a spare bedroom into an office, but have had to be more creative. Here are some new home office ideas that we have seen lately.
Use the corner of a room for an office
Using only a piece of a room helps conserve space and can provide a productive environment for work. A corner of a living room, bedroom, or other room with a simple desk, and some storage for books and papers can be just what you need. Converting these areas into a work space is usually very inexpensive and can be done in a very short amount of time.
Convert a formal dining room, other space into an office
One trend that we've seen is people converting rooms such as formal dining rooms into offices. Done right, this can modernize the look and feel of the home as well as provide workable office space. The downside in some cases is that these rooms often were designed to flow from the kitchen and other main living areas of the home, so they may not always provide the privacy that you might need. But if privacy is not a high priority, converting an old space like a formal dining room to a new work space, may work really well for you.
Finishing Basement or Attic Space into an Office
If your home is blessed with an attic or basement space that is currently unfinished, this may be the perfect time to finish it and turn it into the office space you need. The advantage of these spaces in your home is that they most often are more private, quiet and allow you to be a little more secluded from the rest of the home, allowing others to enjoy life at home without disturbing you.
Reworking your basement or attic into an office requires a little more work and time than some other areas, but it also adds value and creates more usable space in your home. This is a good alternative to reusing space in your home that is already occupied.
Other spaces that can become a home office
Virtually any nook, corner, and even spaces like a wide corner of a hallway can become an effective office space. The key elements for the perfect home office are room for a desk, sufficient storage for office papers and important documents, enough privacy for phone calls, online meetings, and an environment that is comfortable for you.
Have an uncommon area in your home that has worked well as an office space? Let us know in the comments, we'd love to hear from you! Looking for a new home? Start your search with us here.