Handmade for Mother's Day
Posted by TREG Team on Wednesday, April 28, 2021 at 1:19 PM
By TREG Team / April 28, 2021
Comment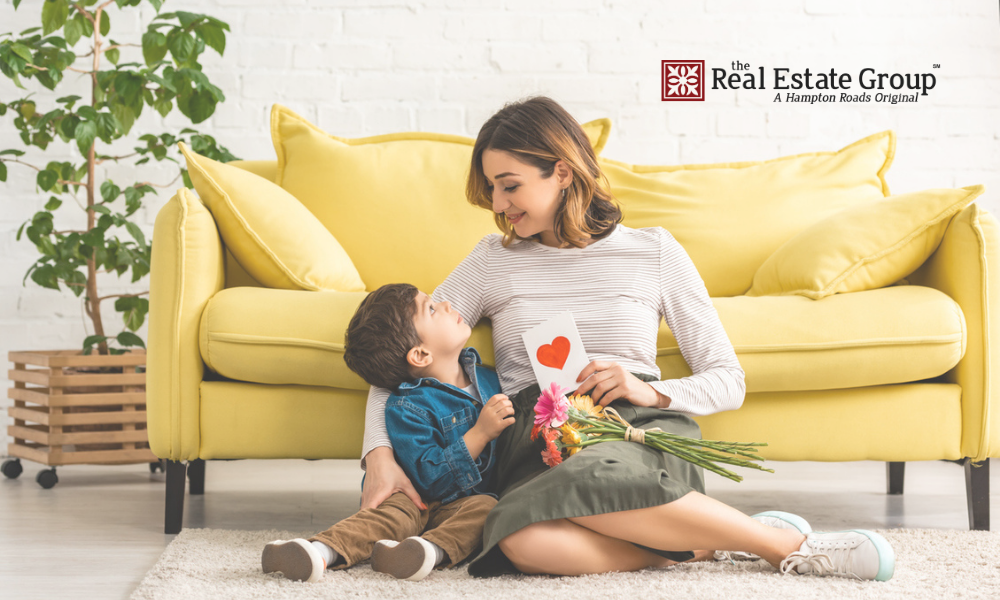 There is no way to be a perfect mother,
and a million ways to be a good one.
-JILL CHURCHILL
Handmade For Mother's Day
Most Moms would really prefer a handmade gift for Mother's Day. The kids can take the lead on most of these DIY gift ideas. We have curated some ideas to get you started, and there is a helpful link to a tutorial for each. These bright, whimsical, and colorful gifts will bring a smile to Mom's face. PS, don't forget Grandma!
Pipe Cleaner Flower Pot | A simple and inexpensive terracotta pot is a blank canvas for paint, pipe cleaners, pom poms, and more. Let your imagination go! And, don't forget to add a plant for flowers once it is completed.
Wallpapered Recipe Box | Make a colorful and attractive place for all of your Mom's family recipes to be stored. This has all the ingredients to make your Mom a happy chef!
Wrapping Paper Bouquet | It's super easy to turn your hand picked or store bought flowers into a festive bouquet by wrapping them in patterned paper. Mom will love this little extra touch!
Fingerprint Butterfly Mugs | This is so cute, it will melt your Mom's heart. Transform the kids fingerprints into fanciful butterflies.
K-Cup Bath Bombs | These lavender-scented bath bombs will help Mom ease away the stress of her day. She'll never guess you used recycled K-Cups! It will be our little secret.
Monogram Keychains | No one will guess that you made these stylish and modern keychains, and Mom will feel so cool with it. This project is for the older kids at home. You can make several at a time, so everyone can have one.
Stamped Tea Towels | You can use citrus (as shown) or carve out a design in potatoes to make this fun and colorful gift. It will liven up Mom's Kitchen and make her smile.
Handprint Art Print | Etsy is a great resource for those who may need something quick
and easy. This handprint art can be purchased as a downloadable .pdf file. You print it
at home and add your child's handprint. Easy peasy!
Let us know in the comments below if you use any of these ideas and how it went! We love to hear from our customers and clients. And, if it is time for a new home for the Mom in your life, contact us. We are here to help.