Fire Prevention and Safety Tips
Posted by TREG Team on Monday, October 12, 2020 at 1:44 PM
By TREG Team / October 12, 2020
Comment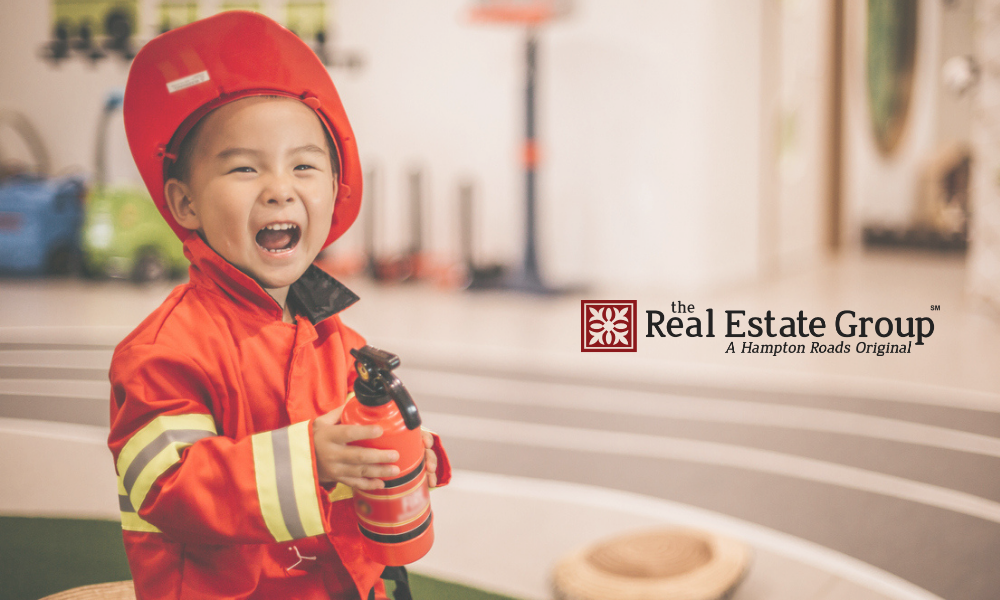 Home Fires Prevention & Safety Tips
In honor of the recent National Fire Prevention Week, we are sharing fire safety and prevention tips. Fire occurs when three things come together - fuel, oxygen, and an ignition source. The best way to prevent fires is to keep these elements apart as much as possible. Smoking, electrical problems, and candles are contributors to many home fires. Also remember to keep matches and lighters out of reach of children. Here are some additional household fire prevention reminders.
Cooking Safety | Cooking is a major contributor to house fires. The most important thing to remember is to keep a close eye on what you are cooking. Never leave cooking unattended, especially when frying, grilling, boiling, and broiling. When you are baking, roasting, or simmering, check food regularly and remain in the Kitchen. Keep anything that can catch fire like wooden utensils, oven mitts, packaging, towels, and curtains at least three feet away from your stovetop. Do not cook when you are sleepy or impaired.
General Heating | Heating is the second leading cause of house fires. Keep flammables like paper, clothing, curtains, rugs, or bedding at least three feet from a space heater, stove, or fireplace. Do not leave portable heaters or fireplaces unattended. If you must use a space heater, place it on a level, nonflammable surface like ceramic tile or brick. Keep children and pets away from space heaters. If you purchase a space heater, get one that has an automatic shut off if the heater falls over.
Smoke Alarms | Three out of five fire deaths occur in homes without working smoke alarms. Smoke alarms are a key component of a home fire escape plan by providing early warning. Install smoke alarms on each level of your home, inside bedrooms and outside sleeping areas on the ceiling or high on the walls. Keep smoke alarms at least ten feet away from your kitchen stove to avoid false alarms. Test your alarms monthly. Replace the batteries annually (we do this every year during the Autumn time change week). Replace alarms that are ten years or more old. Note: special alarms with strobe lights and bed shakers are available for those with hearing disabilities. Don't forget carbon monoxide detectors too!
An Escape Plan | Fires can spread very quickly. So when the alarm sounds you have only a minute or two to escape. It is very important to have a family home escape plan. To begin your plan, draw a diagram of your home and plan two ways to escape from each room. Make sure all doors and windows leading outside open easily. Identify alternative routes like a window leading to an adjacent roof or a collapsible ladder from an upper-story window. Designate an outside meeting place at a safe distance from the house where everyone should meet.
Practice your plan with the entire family at night and during the day - twice a year.

Practice getting out of the house with your eyes closed, crawling low to the floor.

Practice closing the doors behind you.

Practice 'stop, drop, and roll' technique in case your clothes catch on fire.

Practice checking door handles to see if they are hot before opening.


Your Extinguisher | Learn about the various types of fire extinguishers. A multi-purpose device is recommended for home use. Select a size large enough to extinguish a small fire but not too heavy to handle. Review your instructions once a year, and be prepared to use it if needed. Use the 'PASS' acronym to remember how to use an extinguisher.
Pull the pin.

Aim low at the base of the fire.

Squeeze the handle slowly.

Sweep the nozzle side to side.
We hope you will put these measures in place in your home. The health and well being of our customers and clients are important to us. If you have any other suggestions for fire safety at home, we invite you to let us know in the comments below. Be safe! Be well!