Creating Buyer Appeal: Projects to Increase ROI
Posted by TREG Team on Tuesday, May 19, 2020 at 8:21 AM
By TREG Team / May 19, 2020
Comment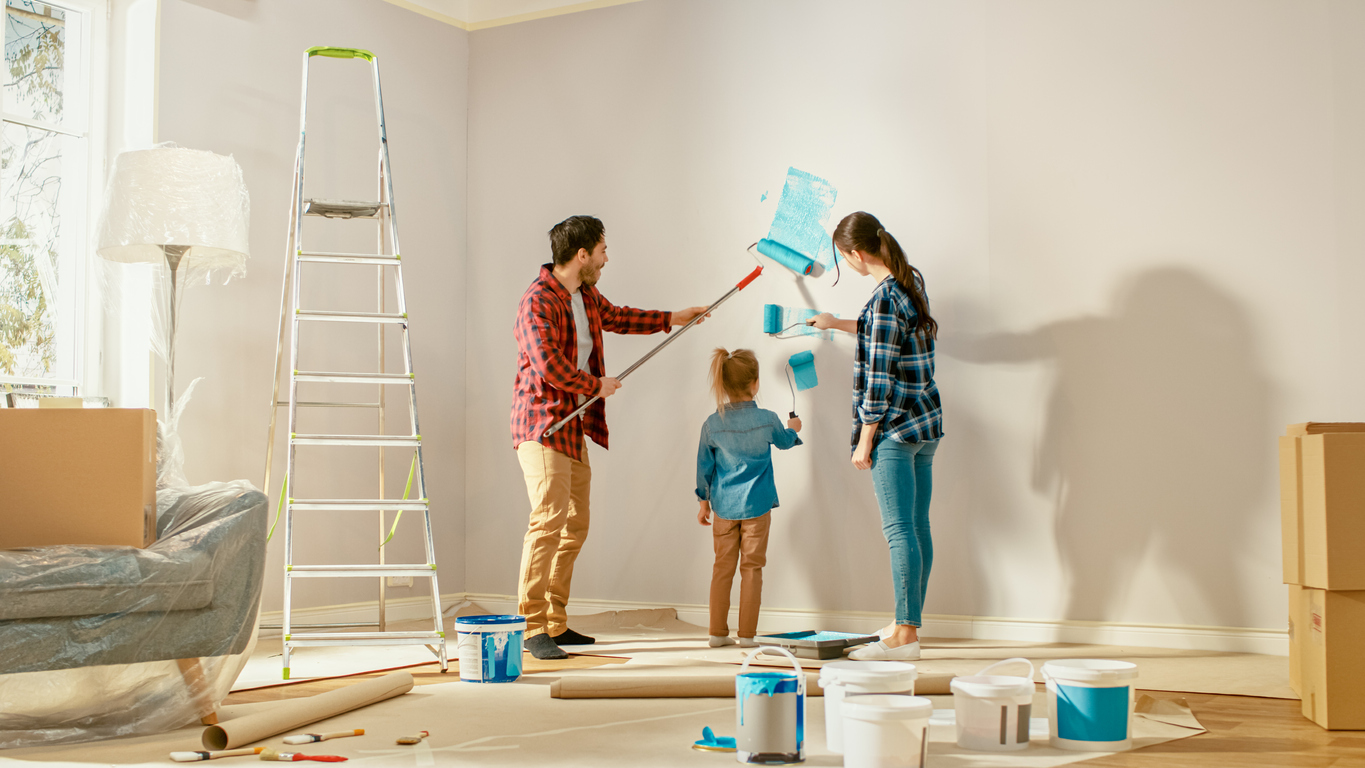 Let's say you're preparing to put your home on the market and are looking for ways to get the highest ROI possible. There's a few areas in your home that could no doubt use a little work before putting on the market, the question is .. Will you simply repair and refresh? Or, will you dive in a little deeper and remodel? Here are some smaller projects you can take on to prep your home for future buyers - they can even increase the value of your home!
Painting
Without a doubt, curb appeal sells homes. Have unpleasant chipping or paint that has just faded over time or due to weather? That's nothing a fresh coat of paint can't fix, plus it'll add a nice aesthetic appeal for those passing by. On the other hand, you may have some walls on the interior of your home that have had a bad paint job or have some old wallpaper. You can also spruce these up by adding neutral paint colors that could easily be a fit for any home decor style.
Swap out fixtures in areas of the home
Over time, we may become accustomed to items in the home that may be mismatched or not exactly up to date. It may not phase you but, that doesn't mean it won't bother a potential buyer. Take inventory of your kitchen, bathroom, and common areas to make note of what fixtures need to be updated prior to listing (or even listing photos!).
Cleaning and/or pressure wash
Power washing should be a part of your overall home maintenance routine. The exterior of your home is constantly exposed to harsh outdoor elements like sun, dirt, smoke and other pollutants - these can cause damage to paint or cause discoloration if not properly cleaned. Power washing is the best way to clean and take preventative measures to safeguard your home and could save you time and money in the long run.
Exterior improvements
To switch up the look of your home, consider updating your front entry. A splash of color on the front door that contrasts your home's siding and trim is a simple way to boost curb appeal. Have a walkway that leads to your front door? Spruce it up by lining up the edges with mulch and scrubs to define the path. Don't have a walkway? This is something that could be created in as little as a weekend. If you're up for the project, make sure you pick a walkway that suits the style of your home. Use common themes to connect your home ideas and upgrades in a meaningful way.
Landscaping
Make sure your landscaping fits your home's style. For instance, if you have a more contemporary home you may want to stick to a more modern landscape that focuses on greenery rather than an abundance of flowers or trees. A study by The Virginia Tech Department of Horticulture found that a good foundation planting along with a few well designed points of interest can increase your home's value by up to 42%. Overall, you'll want to aim for a well rounded look that is consistent with just enough diversity to keep it interesting.
Have any other ideas we missed? Let us know in the comments below. Thinking about selling your new home this summer in Hampton Roads? Start your search with us!