Becoming an Accidental Landlord
Posted by Nick Chandley on Wednesday, August 2, 2023 at 9:02:52 AM
By Nick Chandley / August 2, 2023
Comment
Navigating the Unexpected Path to Rental Property Ownership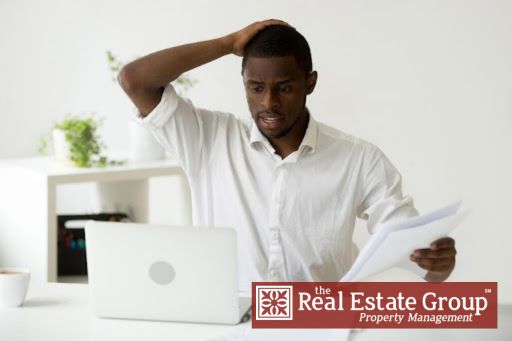 Becoming a landlord is often a deliberate decision driven by investment strategies or a desire for additional income. In some cases, individuals find themselves thrust into the role of landlord unintentionally, earning the title of "accidental landlord". This article explores the journey of accidental landlords, shedding light on the circumstances that lead to this unexpected path and offering guidance on how to navigate the challenges that arise along the way.
Life has unpredictable twists and turns. Sometimes such circumstances can propel individuals into the role of landlord. One common scenario is inheriting a property through a family member's passing. Suddenly, individuals find themselves responsible for managing a rental property they never intended to own. Other situations include homeowners who need to relocate due to job changes or family matters but are unable to sell their home in a timely manner, thus resorting to rental as an interim solution.
When faced with unexpected rental property ownership, it is crucial to transition into this new role effectively. It begins with familiarizing oneself with local rental laws and regulations to ensure compliance. Learning the basics of property management or hiring a property manager who knows them, such as finding tenants, drafting lease agreements, and handling maintenance requests, is essential for success. Engaging with experienced professionals, such as real estate agents or property management companies, can provide valuable guidance.
Financial considerations play a significant role in managing rental properties. Understanding the costs associated with property ownership, including mortgage payments, property taxes, insurance, and maintenance expenses, is essential for budgeting. It is also important to determine an appropriate rental price. Seeking the advice of financial experts or property appraisers can assist in making informed decisions.
Landlords must also familiarize themselves with landlord-tenant laws, eviction procedures, fair housing regulations, and safety codes in order to protect both parties. Other areas that loom large when dealing with rental property include tenant screening, lease enforcement, property maintenance, and dealing with tenant issues. Consulting with an attorney or seeking guidance from local housing authorities can ensure compliance and prevent legal pitfalls.
Strong communication skills, implementing efficient systems, and establishing a reliable network of contractors or service providers can also help streamline property management tasks. Here again, hiring a professional property manager can save the day.
Becoming an accidental landlord may not have been the original plan, but it offers a unique opportunity for property ownership, rental income, and tax benefits. By familiarizing themselves with legalities, financial considerations, and property management essentials, accidental landlords can navigate this unexpected path successfully. With proper preparation and adaptability, accidental landlords can turn unexpected circumstances into a rewarding and profitable venture in the real estate market.
The property managers at The Real Estate Group can help you navigate the pitfalls of renting property while ensuring you realize the benefits it can bring. Let us show you why so many landlords think TREG is the RIGHT CHOICE for management of their investment properties.