10 Elegant Summer Home Decor Ideas To Refresh Your Space
Posted by TREG Team on Tuesday, May 2, 2023 at 8:07 AM
By TREG Team / May 2, 2023
Comment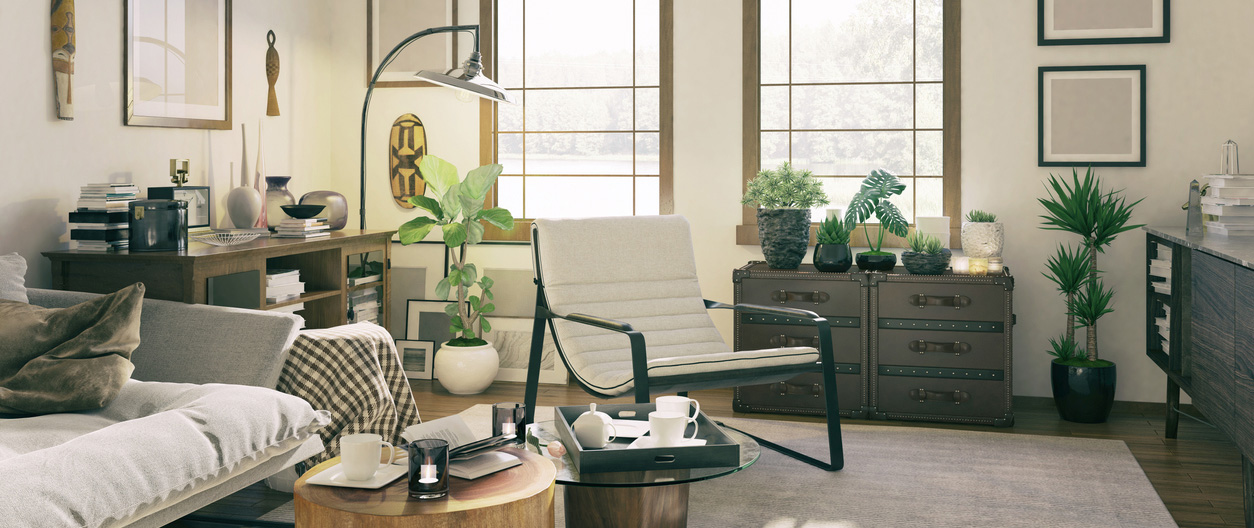 As the temperatures rise and the days grow longer, it's time to welcome the beauty of summer into your home. Revitalize your living space with these summer home decor ideas that seamlessly blend form and function.
Embrace Nature-Inspired Colors
Introduce the vibrant hues of summer by incorporating nature-inspired colors into your home decor. Consider adding touches of fresh greens, warm yellows, and calming blues to create a harmonious and lively ambiance.
Refresh with Light and Airy Fabrics
Replace heavy winter drapes and throws with lighter, airier fabrics. Linen and cotton are excellent choices for summer curtains, while lighter bedspreads and throw blankets keep your home looking and feeling fresh.
Maximize Natural Light
Take advantage of longer daylight hours by rearranging your furniture to optimize natural light. Position seating areas near windows and use mirrors to reflect sunlight throughout the room, creating an open and inviting space.
Introduce Indoor Plants
Bring the outdoors in by incorporating indoor plants into your decor. Not only do they add visual interest, but they also help purify the air and create a calming atmosphere.

Update Outdoor Spaces
Summer is the perfect time to spruce up your outdoor living areas. Add comfortable seating, vibrant outdoor cushions, and string lights to create a cozy and inviting space for entertaining or relaxing.
Add a Coastal Touch
Incorporate elements of coastal design to achieve a breezy, summer vibe. Decorate with nautical accents like driftwood, seashells, or maritime-themed artwork.
Incorporate Woven Textures
Woven textures such as rattan, wicker, and jute add warmth and dimension to your home decor. Experiment with woven furniture pieces, baskets, or area rugs to create a laid-back, yet sophisticated look.
Style with Fresh Flowers
Fresh flowers instantly brighten a room and create a welcoming atmosphere. Arrange seasonal blooms in decorative vases and place them throughout your home for a touch of natural beauty.

Swap Out Decorative Accents
Switch up your decorative accents to reflect the season. Store away winter-themed items and replace them with vibrant, summer-inspired accessories like colorful throw pillows, patterned table linens, or decorative bowls filled with fruit.
Get Organized with Open Shelving
Embrace open shelving as an attractive and functional way to store and display your belongings. Keep things looking neat and stylish by grouping similar items together and using decorative storage containers.
Have fun and create a refreshing and inviting living space perfect for enjoying the season. Remember, even small changes can make a significant impact, so don't hesitate to experiment with different styles and elements to find the perfect summer look for your home.